CPP Is A Non-profit, Education-Based Theatre Company For Children And Adults

Serving the California Coachella Valley and Beyond Since 1995

childrensplaytimeproductions.com

EDUCATIONAL IMPACT THEATRE - WHERE EVERYBODY PLAYS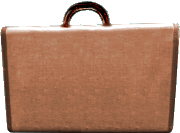 GENERAL INFORMATION:

YOU CAN'T ALWAYS GO TO THE MOUNTAIN, SO WE BRING THE MOUNTAIN TO YOU!

Complete productions with costumes, make-up, props, sets and sound system.

Performed at your location.

Small casts of local adult (and home-schooled) actors with simple parts for students from the venue. 

Shows range in length from 30 to 45 minutes.

A different show each calendar year provides the opportunity to book 2 different shows each school year.

Original scripts bring to life adaptations of fairy tales, fables and favorite stories with a focus on educational lessons.  

Audience participation and interaction encouraged.

Education Packets provided to assist teachers in meeting State Standards with lesson plans, activities and information related to the specific production.

Cost effective pricing (currently $500 for two shows and $150 each additional show  with any size audience per show) and active effort to seek sponsors to provide free performances where possible.

Available to schools in all of the local Unified School Districts: Palm Springs, Desert Sands, Coachella Valley, and Banning, Beaumont, Morongo and, possibly, beyond.


The contents of this website are protected by copyright laws. All rights reserved. 

Copyright 2012 Childrens Playtime Productions

P.O. Box 10087, Palm Desert, CA 92255-0087   +++   Phone: 760/303-1990   +++   501(c)(3) California Corporation   +++   Federal ID #33-0730102